100 Great Poles!
Who would you include? Join the fun!

NEW FEATURE
POLAND IN BRIEF

All Saints' Day is observed throughout Poland [on] Wednesday [1st November], with families meeting at the graves of their deceased relatives, officials laying wreaths at tombs of historic figures and clergymen celebrating masses.

Lighting candles on Polish Airforce graves at Donington in Shropshire.
Join us in visiting the graves at St. Cuthberts - a beautiful English Church
"The Polish State has arisen by the will of the whole nation." - Jozef Pilsudski
Find out about the Polish struggle for independence which culminated in Pilsudski's historic message to World Leaders on 11th November 1918.
Independence Day in Warsaw's Pilsudski Square.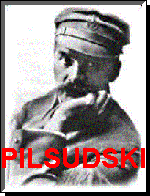 Find out all about the pre-war Polish Leader, Soldier and Statesman!
November Uprising 1830...
171st Anniversary of the November Uprising of 1830.


May 12th Ceremony at the Katyn Memorial at Cannock Chase in Staffordshire, UK.


Find out about Easter in Poland and in the Polish community in Kidderminster.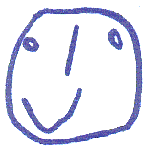 Eggs For Hope 2002
Father Bernard's Childrens' Fund - working for handicapped Polish children
Honorary Consul RP and FBCF General Secretary Mike Oborski and those eggs!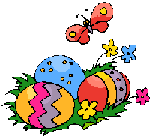 Appeal to establish a memorial to Polish war veterans buried at Credenhill in Herefordshire, U.K.

People always used to ask me "So, do you feel English or Polish?"

I always used to reply "Well, when I am with the English I feel Polish and when I am with Poles I always feel Ennglish".

The truth was rather different...
A Concise History of Poland

Jerzy Lukowski, Hubert Zawadzki
Cambridge (2001)

Poland is a country which sporadically hits the headlines of the Anglo-Saxon world. It has suffered the dubious distinction of being wiped off the political map in 1795 to be resurrected after the First World War only to suffer apparent annihilation during the Second, with reduction to satellite status of the Soviet Union only to emerge in the van of resistance to Soviet domination during the 1980s. Yet the history of Poland remains comparatively little known. This book offers a brief, non-specialist introduction to Polish history, from medieval times to the present day, and is the only short history of Poland available in English. It concentrates essentially on political development which, particularly for the pre-nineteenth-century period, still remains little known to English readers. The book also includes much material on relations with Germany, Russia, the Ukraine, Lithuania, and other neighbouring states.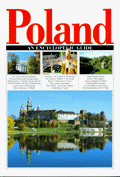 The first comprehensive encylopedia in English covering every aspect of Contemporary Poland:-
The country and its inhabitants – the government and the legal system – Political Parties - Poland, Europe and the World – Poland in the face of Nazism and Communism – Poles abroad – Ethnic minorities in Poland.
Literature – Art – Music – Theatre and the cinema – Folklore – The media – History – Education – Science – The economy and finance – The Catholic Church and religious communities – Sport.
Administrative divisions – Towns – Microregions – Tourist geography of Poland – National Parks and areas of outstanding natural beauty – Environmental protection – maps.
A4 Size, 978 pages, profusely illustratated.
Available in U.K. fom Veritas Foundation Publication Centre, 63 Jeddo Road, London W12 9EE, England. £49.99 plus £5.00 post and packing.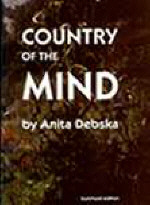 Anita Debska
"Throughout the mixed fortunes of Poland in the nineteenth and twentieth centuries the poetry and life of Mickiewicz have played a symbolic role, especially at times of crisis. (…) In 1955, a century after his death, Mickiewicz was still seen as the lifeblood of the national culture. In characteristically laconic lines, apparently at the furthest remove from Romanticism, the distinguished poet Tadeusz Rozewicz called Mickiewicz's poetry "bread… that became the nation's blood":
a hundred years it has fed us
this same bread
with the strength of feeling
multiplied
Now, two centuries after his birth, Poland is beginning to take its rightful place as one of the larger nations in the modern democratic Europe and at last it is possible to see Mickiewicz as a poet rather than a myth. His poetry continues to astonish and delight by its enormous range of form and content, by the relevance of its topics and ideas to our own world, and above all by the simultaneous richness, clarity and naturalness of its language."
"This book is intended to give the general reader in English a taste of Mickiewicz's poetry, together with a glimpse into his life and times, in order to make these examples of his writing more accessible to the non-specialist."
For a copy of Anita Debska's book send a cheque (payable to "M. Oborski") for GPB 6.00 (postage and packing included) to M.Oborski, 6 Osborne Close, Kidderminster, Worcs DY10 3YY. We can only accept UK orders.

Showing in Polish Cinemas the new film version of "Quo Vadis"...