R.I.P. -
E. Orlowski, P. Lucyna,
Z. Kawczynski, J.A. Fijalkowski
Polish Airforce Graves...
ST. CUTHBERT'S C.E. CHURCH
Donington, Albrighton, Shropshire, U.K.
Located on the edge of Albrighton in Shropshire St Cuthbert's Church of England Church at Donington is everyone's idea of a beautiful and traditional English Church...

The superbly maintained Church Yard is a gentle and peaceful final resting place for a number of airforce personnel previously based at RAF Cosford including four Polish airmen.

Please pause and spare a prayer for four young Poles who served in the Polish Airforce of World War II.

"Their bodies remain in Britain, their souls reside with God, but their hearts belong to Poland."

These photographs were taken on Friday 1st November 2002 when Polish Consul for the West Midlands placed flowers and candles by the graves in line with Polish All Saints Day tradition.
PTOR J.A. Fijalkowski, 61 OTU, Died 28th April 1945, Aged 27.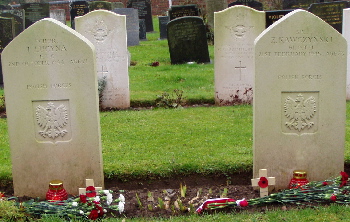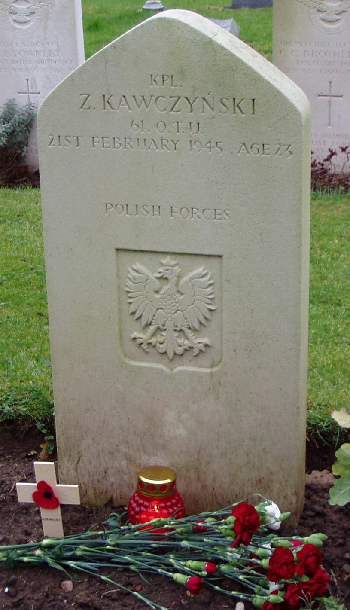 KPL Z. Kawczynski, 61 OTU, Died 21st February 1945, Aged 23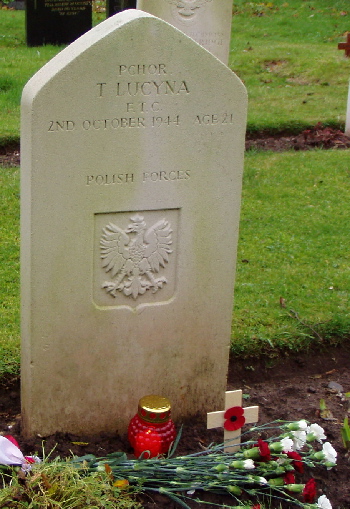 PCHOR P. Lucyna, II FPC, Died 2nd October 1941, Aged 21.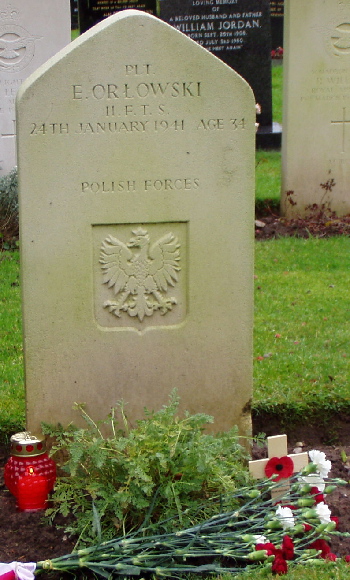 PLP E. Orlowski, II FTF, Died 24th January 1942, Aged 34.
Polish Consul Mike Oborski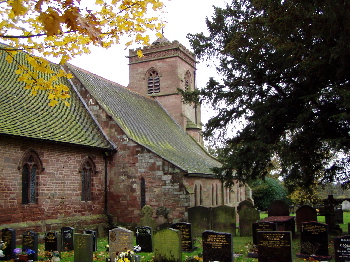 St Cuthbert's Church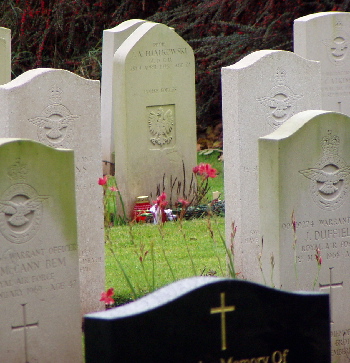 ---
Return to Consulate of the Republic of Poland in Kidderminster home page
---