POLAND is a country of vast plains with thousands of lakes and, in the south, truly spectacular mountains. It is a land of beautiful old cities, intriguing small towns, delightful villages, ancient castles, and exquisite churches. Poles are rightly proud of their traditions, music, theatre, arts, and folklore – delighting also in their unique cuisine and first rate beers and vodkas!
Above all Poles are renowned for the warmth and generosity of their hospitality – as they say, "a guest in the house – God in the house". In Summer the climate is nearly Mediterranean, while in Winter the deep snows are a winter sports paradise.
With a history both glorious and unbearably tragic Poland today is an industrial power at the very heart of Europe – its economy described as "the Polish tiger" – now a member of NATO and busily seeking membership of EU.
THE POLISH COMMUNITY IN WYRE FOREST was brought here by the harsh fortunes of war. Here they built new lives for themselves and have played a full part in the life of their new "home" while retaining their Polish values and traditions and working always for the freedom of Poland. They have their own Polish Ex-Servicemen's Club in St. George's Terrace, Kidderminster, and you will find the Church of Our Lady of Ostra Brama in Pitt Street. The Club is home to many Polish Cultural and Charitable organisations and to not a few local British organisations as well!
WYRE FOREST ANGLO-POLISH SOCIETY has been formed "to develop friendship and understanding between the Polish and British communities in Wyre Forest; to stimulate interest in Polish culture and traditions; and to encourage interest in travel to Poland".
Well, that's what the Constitution says. What it doesn't say, because we take it as understood, is that we intend to thoroughly enjoy ourselves along the way!
EVENTS, which will usually take place at the Polish Ex-Servicemen's Club with its excellent bar and facilities, will include a programme of talks, films, socials, concerts, and dances, aimed to give you a real taste of Poland and a chance to find out about Poland and the Poles. You will also have the opportunity to get the very latest information on how to travel, where to stay, what to eat, where to go, and what to see in Poland.
OUR NEWSLETTER will keep you in touch with our activities, events, and the latest news.
MAYBE you were born in Poland and would like to share your enthusiasm and knowledge of the home land. Maybe one or both of your parents were born in Poland and you would like to know more or build on what you already know. Maybe you are completely British but having enjoyed a trip to poland you would like to find out more and relive the memories. Maybe you are British and thinking of going to Poland for the first time and would like to find out a little bit more. Maybe you sumply stumbled across this web site and are thinking, "yes, that looks interesting". Well, whichever it is, now is the time to get in touch! We look forward to meeting you!
Useful Links...
---

---
Consulate of the Republic of Poland in Kidderminster: Serving the West Midlands

---
---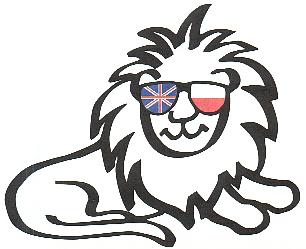 WYRE FOREST
ANGLO-POLISH SOCIETY
---
Friday 20th September 2002
8.15pm
Polish Club, St.George's Terrace, Kidderminster

Free Polish Forces

Film
---
Friday 18th October 2002
8.15pm
Polish Club, St.George's Terrace, Kidderminster

Zloto Dezerterow
Deserter's Gold

Film
---
Friday 22nd November 2002
8.15pm
Polish Club, St.George's Terrace, Kidderminster

Tadeusz and the Cat Ivan"
A One Man Presentation
based on the work of Tadeusz Konwicki
presented by Mike Oborski
---
Friday 13th December 2002
7.30pm
Polish Consulate, 6 Osborne Close, Kidderminster

Christmas Party

With a little help from the recipes of Mr. Kuron!
---
Friday 17th January 2003
8.15pm
Polish Club, St.George's Terrace, Kidderminster

Krajobraz Po Bitwie
The Landscape After A Battle

Film
---
Friday 21st February 2003
8.15pm
Polish Club, St.George's Terrace, Kidderminster

Ziemia Obiecana
The Promised Land

Film
---
Friday 21st March 2003
8.15pm
Polish Club, St.George's Terrace, Kidderminster

Polish Tourism Evening
---
Friday 23rd May 2003
8.15pm
Polish Club, St.George's Terrace, Kidderminster

Wszystko Na Sprzedaz
Everything For sale

Film
---
Friday 20th June 2003
7.30pm
Polish Consulate, 6 Osborne Close, Kidderminster

Summer Party
---
Committee
Presidents: Charles Talbot & Brenda Zych
Vice-President
The Chairman Wyre Forest District Council
The Mayor of Bewdley
The Mayor of Kidderminster
The Mayor of Stourport
Chairman: Cllr Mike Oborski
Vice-Chairman: Edmund Szymczak
Secretary: Brenda Lemiech
Treasurer: Henry Lemiech
Membership: Cllr Fran Oborski
Committee
Maria Lee, Ewa Mahey, Jean Talbot, Barbara Whitmore
---

Wyre Forest Anglo-Polish Society
Wyre Forest Anglo-Polish Society
6 Osborne Close, Kidderminster, Worcs. DY10 3YY, U.K..
Tel (UK): 01562 823911, Tel (Overseas): 00 44 1562 823911
Fax (UK): 01562 861145, Fax (Overseas): 00 44 1562 861145

---

Nastepna strona - Next site
Dwie strony do przodu - Skip next site
Nastepne 5 stron - Next 5 sites
Poprzednia strona - Previous site
Dwie strony wstecz - Skip previous site