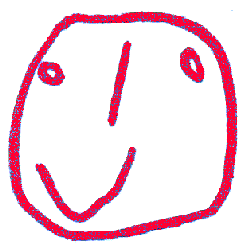 A brief extract from Chapter 3...
Taking the "Stairway To Heaven"...
…On our first night in Krakow Wojtek suddenly announced that the time was right to teach us communism. Wojtek, Gosia, Fran and I set out by taxi. The taxi driver appeared to be delighted at the concept. We then drove from hotel to hotel and restaurant to restaurant. We covered the city. The Head Waiter at each establishment dutifully explained that the restaurant was full and that every table was occupied. This was interesting in view of the fact that it was perfectly obvious that, wherever we went, virtually every table was completely unoccupied. Eventually our highly amused taxi driver returned us to the hotel from which we had started. Wojtek paid him off. "Mike" said my cousin "can you spare just ten dollars please?" I handed over the note. He sauntered off to discuss matters with the very same Head Waiter who had refused us a table earlier in the evening. A few moments later we were seated at a table in a huge, near empty restaurant. We were being served Russian Champagne and good French red wine. The food was superb. The violinists loitered by our table.
In those days the restaurants were state owned. They generally made an enormous loss. Every meal served added to the loss and so it was only safe to serve big dollar tippers whose contribution might just offset the risks of redundancy if the establishment made a loss too far…
---
…While we are at it let's get all the doom and gloom over in one go. A whole sub genre of horror literature could be devoted to the public toilets of communist era Poland. Few in number they were rich in anecdotes and terror. They were often guarded by aged crones who in return for a few coins would grudgingly part with a very small square of coarse textured sandpaper, which they assured you was actually toilet paper. Requests for a second fragment would be greeted by an incredulous stare, which spoke volumes of their disdain for the reckless extravagance of western foreigners. Public toilets were foul beyond description. Hotels were the place of choice as toilets were likely to be cleaner and the supply of toilet paper more available. Nevertheless it was sensible to travel with supplies of toilet paper if you expected Western luxury in such matters…
---
…Polish roads were and indeed still remain narrow, poorly surfaced and inadequate. They were often rutted and pitted to an extent that is indescribable. On the notorious single lane stretch of the Poznan ring road you are still well advised to sit well back if you happen to be stationary behind a heavy lorry at traffic lights in Summer. The reason being that the lorry may not actually come to a stop but may continually roll backwards and forwards to avoid sinking further into the oozing ruts of melting tarmac. Taken unaware, foreign lorries have been known to wedge briefly in the tarmac ooze. At one point the ruts are so deep that, with a reasonably heavily laden car, it is unwise to drive with wheels at the bottom of the ruts in case the car bottoms out at the deepest points. Rather it is advisable to drive, as the ruts are unavoidable, with the outside edges of tyres taking the weight part way up the sides of the ruts. Goodness knows how much damage this does to tyres.
---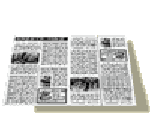 EXTRACTS FROM THE BOOK...
---